Targeted neighborhood marketing with "Every Door Direct Mail" could not be easier with BRANDING IS WHAT WE DO – Local service for local brands.
---
At BRANDING IS WHAT WE DO, we offer a unique combination of creative graphic design, affordable printing, and EDDM Marketing to provide excellent value to our local brands. EDDM, or Every Door Direct Mail, is a marketing strategy that enables businesses to connect with potential customers in a targeted geographic area without requiring a mailing list. Direct mail is a cost-effective approach that allows small and local businesses to reach their desired audience.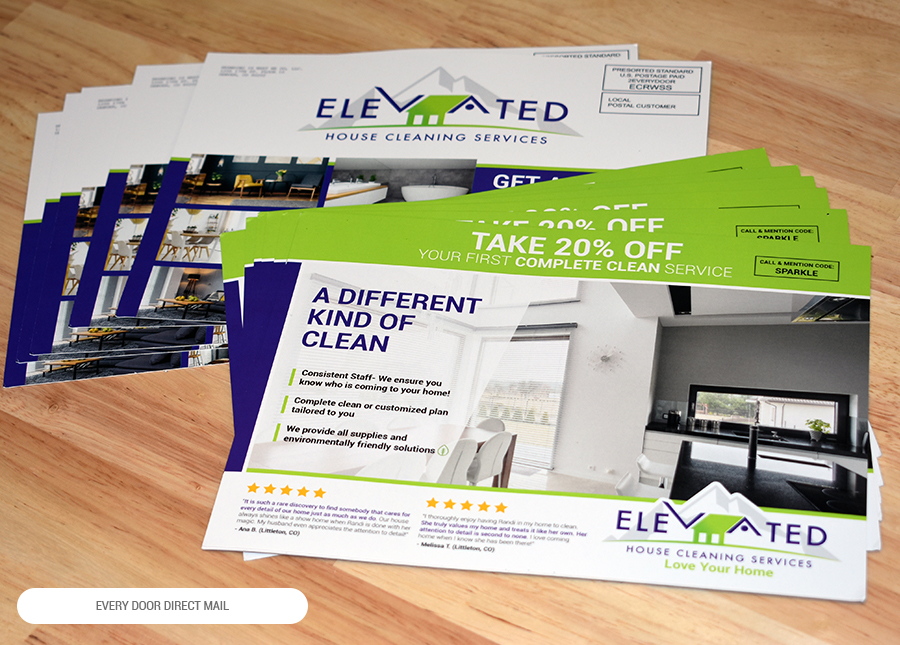 Do you need addresses for EDDM Postcards? How are they "targeted"?
Are you wondering how EDDM postcards work and how they are targeted? With EDDM marketing, businesses can select a particular USPS postal route or geographic location and mail postcards, flyers, or other marketing materials to every household and business within that region, without needing the recipient's address. This approach enables businesses to contact a large number of potential customers without investing in costly mailing lists.
One of the primary benefits of EDDM marketing is that it allows local businesses to focus on specific neighborhoods or areas where their ideal customers are located. This means that businesses can customize their marketing message to cater to the particular requirements and interests of that audience, which increases the likelihood of a response.
EDDM Printing Can Be Very Cost Effective With Us
EDDM marketing offers additional benefits, such as its high level of customization. Businesses can create postcards or flyers with their unique branding, messaging, and graphics, enabling them to differentiate themselves from their competitors and make a lasting impression on potential customers.
Moreover, EDDM marketing enables businesses to track the effectiveness of their campaigns. By incorporating unique codes or phone numbers on their marketing materials, businesses can easily monitor the number of responses they receive, allowing them to gather valuable data to enhance their future marketing efforts.
At BRANDING IS WHAT WE DO, we collaborate with you to select USPS routes one by one and stay within your budget. We create a design concept for your review and approval and send the approved artwork directly to print-production and USPS for delivery. Your EDDM will arrive on the planned delivery date, thanks to USPS. Overall, EDDM marketing is a highly effective approach for small and local businesses seeking to boost their visibility and attract more customers.
Why Choose BRANDING IS WHAT WE DO for EDDM Marketing Graphic Design, Printing, and Delivery?
We target and select the USPS routes 1 by 1 WITH YOU and stay within your Budget.
We create a Design Concept for your review and approval.
We send approved artwork direct to Print-Production and USPS for Delivery.
Your EDDM gets delivered on your planned Delivery date by USPS.
---
BRANDING IS WHAT WE DO offers a top-quality graphic design, brand identity, packaging design, web design, and commercial printing services. Our services include Brand Strategy, Logo Design, Marketing Collateral Design, Creative Graphic Design, Printing, Packaging Design and more. We take pride in providing personalized service to every client at our office in Denver, Colorado or Miami, Florida to serve local brands in the region. For quotes and more information, please contact us today.