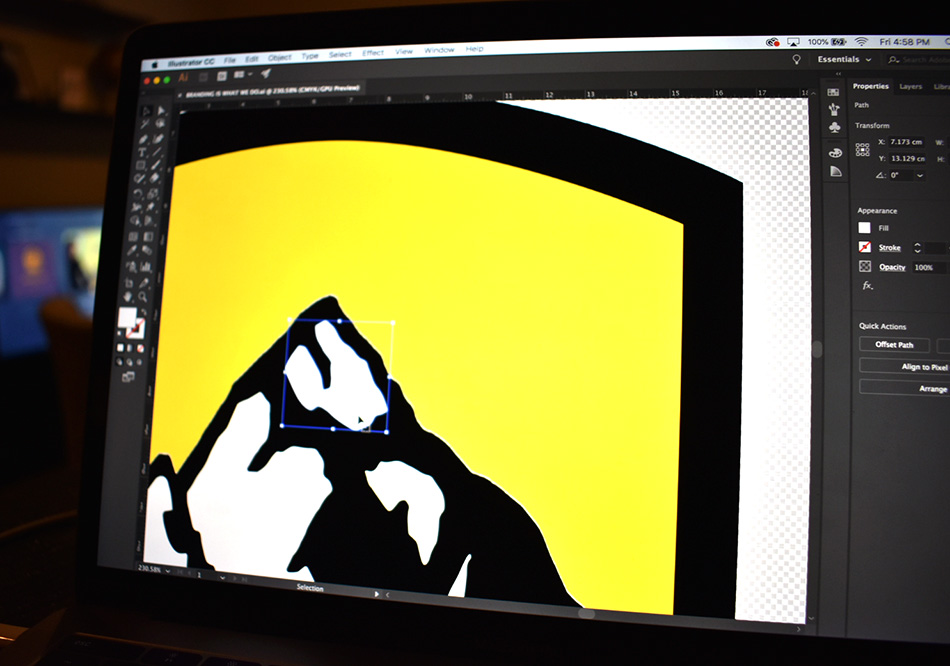 BRANDING IS WHAT WE DO is a Denver graphic design firm that provides personalized attention to you and your business goals, vision, and budget.  We provide stunning creative design for both digital and printing needs.  Our graphic design & printing services include Logo design & branding, packaging design, brochure & catalog design/layout, business card design, business presentations, large format printing, and just about anything your business identify needs designed and printed.
If you're looking to promote your business, you should always focus on improving your graphic design and visual content as much as possible. The reason is simple, people are always enticed by something new, unique and visually interesting. They will end up trying out new things if the visuals intrigue them, so you should always strive to do that.
Good Graphic Design = Better Brand Recognition
Creating a good logo and amazing graphic designs will always boost your brand's power. That being said, your logo and visuals need to be consistent and on par with the brand message. They are certainly not a walk in the park, but results will be second to none and that's exactly what you really need, you can rest assured of it. The visuals should immediately be connected to your brand and products, so that's why you need to pick some brand colors and stick to them.
A Professional Business Image With Good Graphic Design
Without good graphic designs you will not be able to promote yourself that well in the online world. And there's a reason for that, people expect you to promote your goods or services with good graphics so they know what they feel confident in what they buy. If you don't have good graphic design experts in your company, then the results will not be as good as you want, so outsourcing your graphic design efforts is key.
Cohesive Graphic Design To Better Communicate Your Message
One of the toughest things for many brands is to really communicate their message to others. That can be extremely tricky, so finding a way to get it done the right way is important – that's what graphic designer does. It allows you to use the power of images and visual content to make a statement.
Great Branding & Business Identity Improves Productivity
Good graphic designs will always inspire your employees and team. They will be able to showcase their work in a professional manner and this will bring in a sense of inspiration all the time.
Better Graphic Design Helps Your Business Earn More
Yes, with the right graphic designs and logo design can help your business earn more! It's important to understand the power of visuals and graphics for your business. Thanks to them you get to generate a lot of new leads and customers. You also get to establish a brand message that will pay off in the long run. You do need to take your time as you find the brand identity, colors, and brand message. Combine all these things into a single, creative graphic design package and the results can be magnificent!